About REEFTEC
We make selling on Amazon a breeze and lead your product from A to Z. All you need to do is create the product. We do the rest.
That includes warehouse storage. Marketing. Brand management. And of course… delivery!
With us by your side, you can potentially double your growth… or more!
That's the power of selling online. Don't believe this is possible? Look below…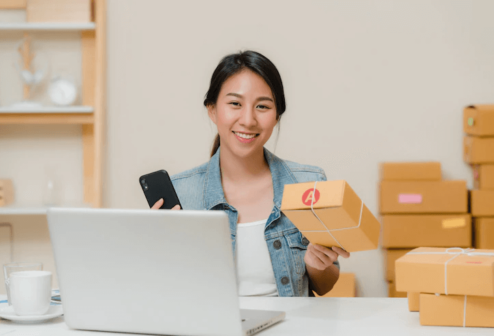 39.5% of online sales come from Amazon
Amazon has $1.29 billion daily sales revenue
Amazon has 310 million customers worldwide
66% of customers start their searches on Amazon
In 2021, third party sellers sold over 7,000 products per minute
These Stats ALL Say the SAME Thing
Amazon is growing by the day… and you can grow with it!
But literally thousands of sellers join Amazon EVERY DAY. Upwards of 3,700 per day!
So the question is… how do you start? Can you manage logistics? Changing regulations? Legal situations? Advertising? How do you stand out from the crowd?
Most companies can't manage ANY of these, even though you need ALL of them in line.
That's why we're here. We manage all of these for you.
WE PAY YOU
The best part? You get instant profits when we buy your product in bulk. This gives you all the freedom to enjoy early cashflow and examine how much of your stock is going to sell.
And we do everything else. Because it's…
As Simple As 1, 2, 3
The steps to selling easily…
From
To
STEP 1: The Product
Evaluating Your Product.
We start by closely examine every product to determine the right audience and approach best suited to selling. Everything is accounted for, from the target audience and price, to the emotional appeal the product creates in a customer's mind. We find the perfect way to sell to your ideal customer, even if you have no idea where to start.
From
To
STEP 2: Instant Cashflow
We Buy From You
We buy the product from you in bulk. This gives you instant cashflow, and puts the pressure on us to perform and increase sales. There's no risk to you. Only profit.
From
To
STEP 3: Safe Storage
Warehouse Storage
We store your products securely in the warehouse until it's time to ship. All the logistics are accounted for to keep your products safe and ready to ship in a timely manner.
From
To
STEP 4: Getting Eyes on the Merchandise
Slick Sales Pages
Presentation matters, and BIG sales require smart, slick sales pages. From professional pictures to the persuasive words on screen – we handle all of it with our team of experts at the helm. All of this stays in accordance with your brand image.
Scientific Advertising (Add on Product)
Separate the wheat from the chaff. We advertise and promote your products to YOUR ideal customers to maximize sales. Don't just get any eyes on your product, get the RIGHT eyes from customers who want your brand. Let us show you all the different add on advertising packages and the costs to add these services.
From
To
STEP 5: Selling YOUR Brand
Appealing to Emotions
People buy on emotion. We find the emotional triggers to allow customers to convince themselves to buy from your brand. This maximizes ads and sales pages to a degree rarely seen on Amazon.
Fostering Brand Evangelism
Most companies don't care about their customers. But we create a connection with our customers because we care about your brand as if it were our own. This flourishes paying customers into loyal brand enthusiasts willing to buy your products again and again… and spread their loyalty to more potential customers.
From
To
STEP 6: Fulfillment
Fast, Safe Delivery
Your product needs to get where it's going on time in good condition. No torn apart boxes! We handle the logistics and packaging to ensure nothing is lost or damaged… and keep your loyal customers happy.
Brand Vigilance (Add on Product)
Keep your brand safe! With a team of experienced lawyers at our side, you'll never have to worry about legal issues, lawsuits, and infringements on your brand and trademarks. This add on service can be invaluable, ask about the various plans and costs to add this to the service we provide. Don't get fooled by our competition who will stick you with ineffective lawyers who cash your check but don't deliver results. Our legal partners focus on Amazon all day, every day and they get results for a fraction of the cost.
See more on our approach here.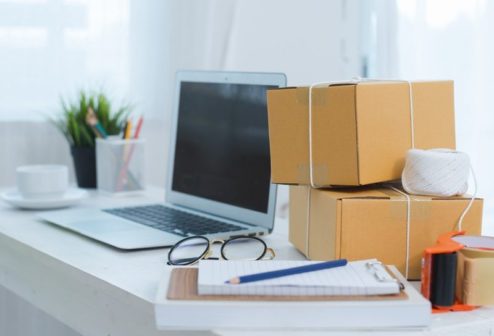 Yes, you can double your growth through e-commerce.
By 2025 e-commerce is estimated to have grown by $11 Trillion. Most of that is held by Amazon.
This is despite how large Amazon already is. Not only can you get a piece of the pie by standing out from the crowd, you can GROW alongside Amazon.
With us as your guide, we guarantee the chance to double your growth and grab a piece of the pie that's changing businesses forever.
The staples of selling made easy:
We Care About Our Partners
Need a dependable partner with enough capability to promote big brands and ship across the nation?
Or are you a smaller manufacturer who is unsure what their product can do to differentiate itself and need someone to guide you and your product?
Or even somewhere in between?
We have you covered regardless and welcome partners big and small.